People in many parts of India can see the Himalayas from more than 200 km away, for the first time in 30 years.
Witnessing the majestic rare scene, the people of Jalandhar district, Punjab state – India could not help but get excited. They said the air was fresh, clear view thanks to the 21-day blockade order, which began on March 24 due to Covid-19. Production is stagnated, helping to reduce emissions and smog into the atmosphere.
Many people do not hesitate to climb to the roof to take photos of snow-capped mountains, then show off on social networks. Not only that, they also see the stars at night.
Former sports athlete Harbhajan Singh said it was his first time seeing the Himalayas from his home, and did not forget to warn the clear signs of the impact of pollution on nature.
Another netizen exclaimed "It's amazing" to see the Himalayas from this rooftop.
Last year, India, with a population of about 1.4 billion, topped the list of the world's most polluted cities. However, thanks to the current nationwide blockade order, cars and businesses have sharply reduced operations, helping to reduce pollution levels.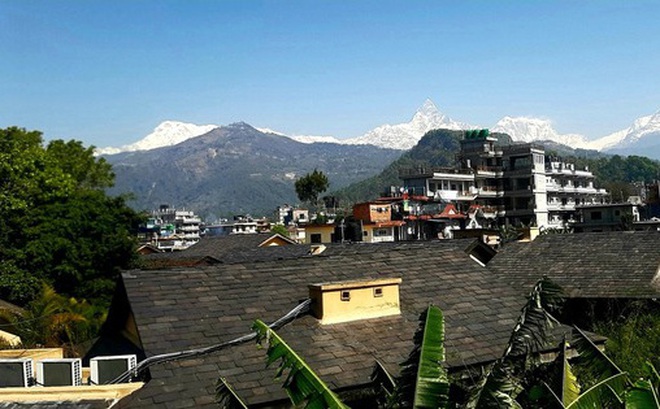 The Central Pollution Commission of India also acknowledges that a nationwide blockade order has significantly improved air quality in the country. The IndiaToday report shows that the average Air Quality Index (AQI) in Indian cities is 115 during the period from 16 to 24-3. Air quality began to improve from the first day the blockade order went into effect. The average AQI index drops to 75 after 3 days.
A good AQI is in the range of 50 points, meaning that air pollution causes little or no risk. And AQI from 51-100 is considered "moderate".
The World Health Organization says the safety limit for air quality is to reach a small particle index of less than 20mg / m3. Meanwhile, India has recorded this limit almost five times higher – 100mg / m3 – than the global safety limit, according to SBS News.
So far, India has 5,916 cases and 178 deaths from Covid-19.